Thumb Break Strong Side or Cross Draw Carry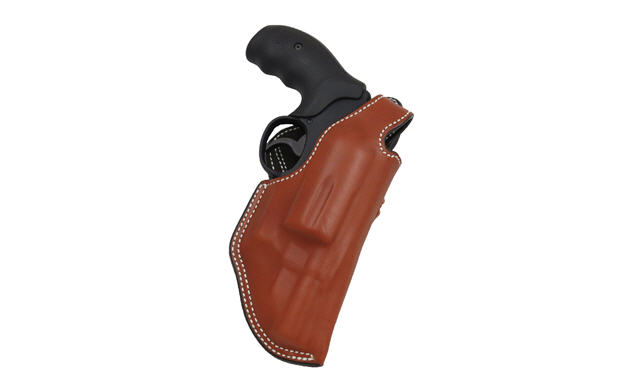 The DeSantis Dual Angle Hunter was the first Governor holster I purchased since I was just looking for a quality, standard carry holster to safely wear the gun at the range. I don't need any "quick-draw" functionality, instead I want to make sure the firearm is going to stay in the holster unless I am trying to remove it.
DeSantis is a good brand and this high quality holster for my S&W Governor seemed like the logical choice. It's a bit more expensive than some of the other models, which you can find elsewhere on this site. But I know from experience that a good quality holster does not come cheap.
Quality Leather
Lined
Thumb Break
Dual Angle
Right or Left Hand Available
After having this holster for a while I am quite happy. It can be worn strong side or as a cross draw. The belt slots are designed for two methods of insertion so it truly is a dual angle Governor holster. Accommodates the 1-1/2 inch belts like I normally wear.
Amazon Note
I love buying at Amazon.com, and often get not only the best price but free shipping. However, you might find this holster referred to as:
Dual Angle
Dual Angle Hunter
Dual Angle Hunger
I believe based on the info at the DeSantis official website that they are all one-and-the-same, despite different photos. Obviously 'Hunger' is a misspelling that no one caught and it should be DeSantis Dual Angle Hunter for S&W Governor!
DeSantis Dual Angle Governor Holster on Amazon (Right Hand) (With FREE Shipping)
DeSantis Dual Angle Governor Holster on Amazon (Left Hand) (Maybe available, maybe not)
Here is a photo showing how the leather is configured for dual angle wearing: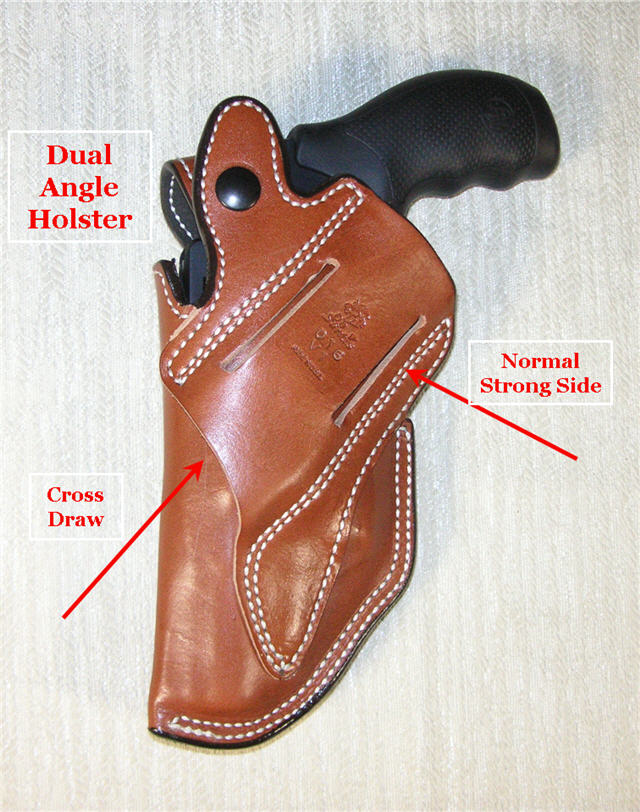 This particular holster is for right hand draw, but also is available in left hand draw too.

A similar holster without thumb break is the DeSantis Speed Scabbard.
Video Review
Additional Photos Of The DeSantis Dual Angle Governor Holster
Strong Side Carry (Right Hand)
Cross Draw Configuration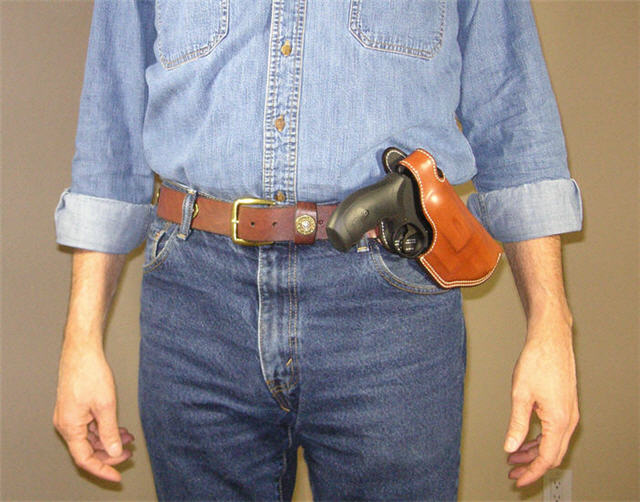 and one more…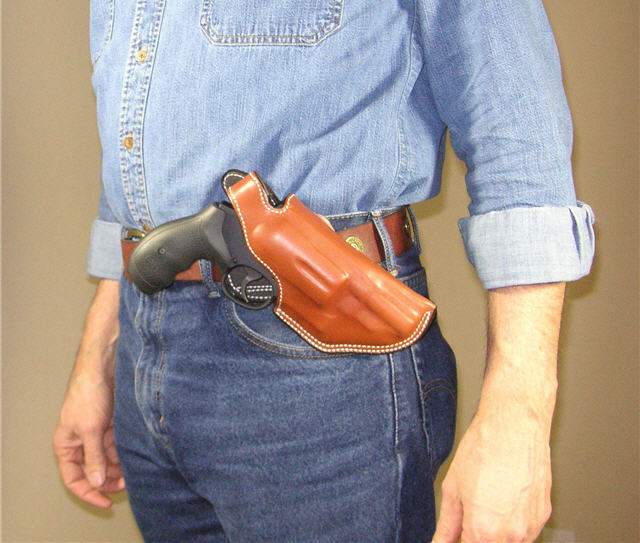 Where To Buy This Holster
DeSantis Dual Angle Governor Holster on Amazon (Right Hand)