Great General Purpose Utility Holster w/ Spare Ammo Loops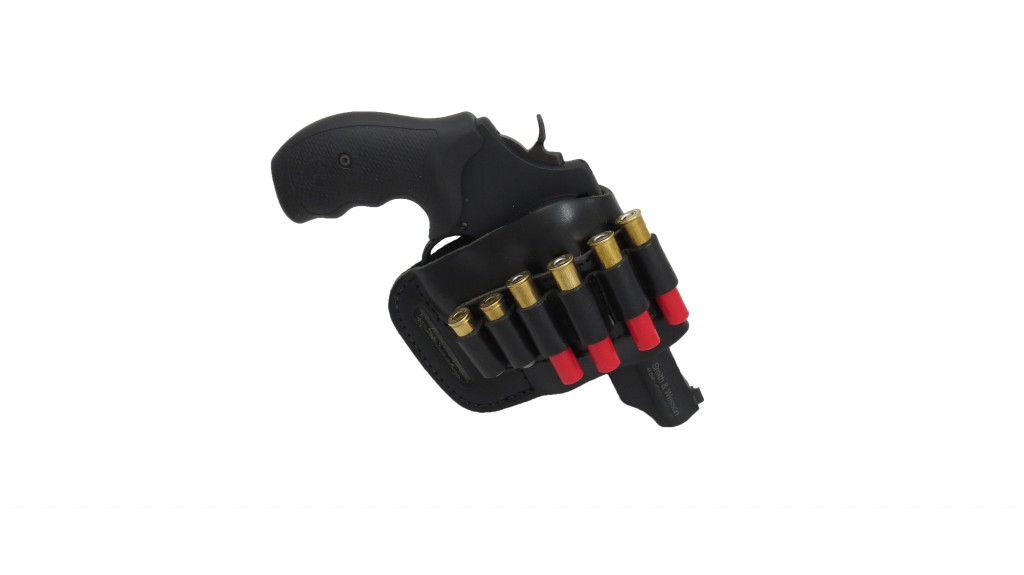 The Pro Carry Ranch Series Governor Holster is a really nice multi-purpose holster with the unique benefit of 6 ammo loops on the outside.
Do not be confused if you see pics of this holster on Amazon or elsewhere with only 5 ammo loops; that's for the Taurus pistols. The S&W Governor holster does indeed have all 6.
This holster is available in Right hand or Left hand versions.
What I Like About The Pro Carry Ranch Holster
I like this holster because it's simple and useful. The extra ammo loops not only double as "extra" ammo but also as "alternative" ammo, considering that this revolver will shoot entirely different types of loads.
Maybe you have the cylinder loaded with "snake" rounds of .410 shotgun but along comes an opportunity to put a meatier hole in something. Just reach for the .45 Long Colt in the ammo loops and swap out a few rounds.
Despite not having a thumb snap, this molded holster grabs the Governor securely; I don't think there is an risk of it going anywhere. Yet when you want it, simply draw. Reholstering is nice and positive as well.
There is just one set of belt loops and they easily accommodate my 1-3/4 inch belts. With the combination of the belt slot and the loop widely space it does not "rotate" on my belt.
The break in was quick and easy (see the video).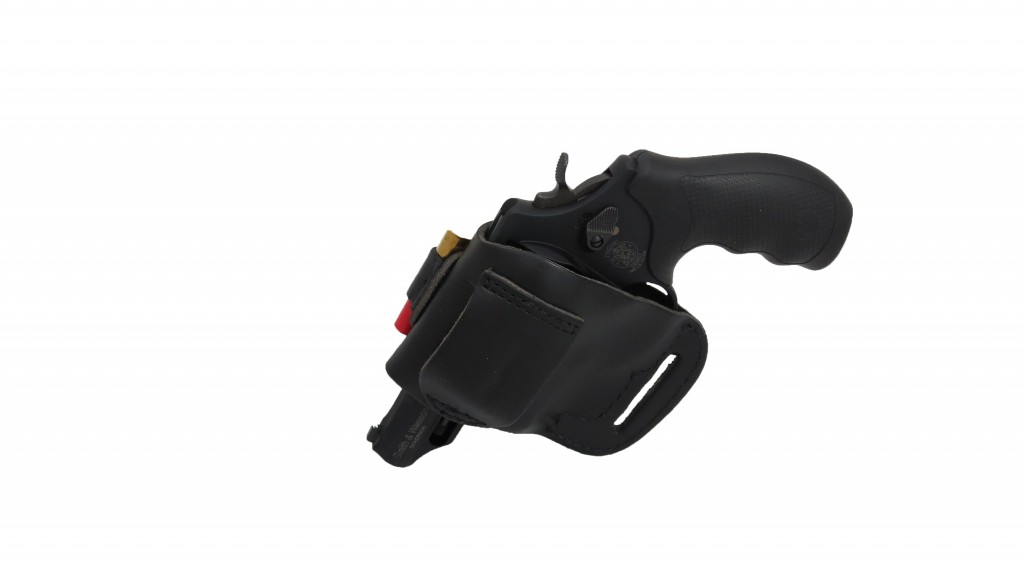 What I Do Not Like About This Holster
There really is not much bad to say about this Governor Holster other than if you want a thumb break strap, it's not there. But then don't buy it.
We bought ours at Amazon because they had the best price and we really like Amazon's service. It's not cheap, but that is no surprise for a leather holster.
Ignore any text on the page at Amazon about being made specifically for the Judge or the 5 ammo loops.
This holster is made specifically for the S&W Governor and has 6 ammo loops (again, see video and our pics).
Pro Carry Ranch Series Governor Holster Review Video
Here is a quick review video I did showing the Pro Carry Governor Holster:
Check these links depending on your strong hand:
Pro Carry Belt Ride Ranch Series© S&W Governor Holster – Right Hand
Pro Carry Belt Ride Ranch Series© S&W Governor Holster – Left Hand
Another Angle Photo Of The Pro Carry Ranch